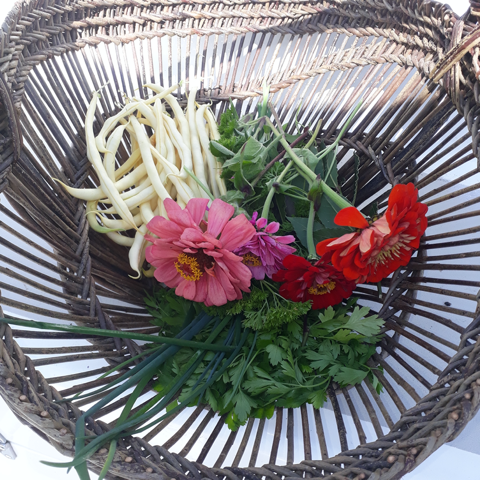 Every day we make beautiful walks, just where we moor or drop our anchor. As a bonus, we find amazing food on our way.
The picture above shows a selection of vegetables, herbs and flowers from our friends' garden in Calstock. This was in August last year.
In September, in Brittany, we were stunned by the delicious, fragrant passionfruit and the quinces that nobody seemed to want. Which is weird, because quinces are perfect for stews and marmelades.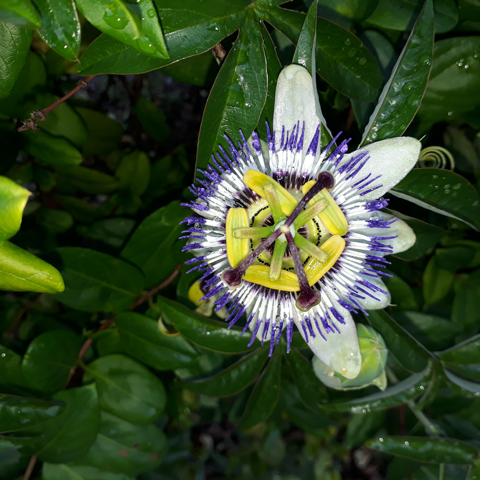 The flower of the passion fruit…
….and the fruit itself. You pick the ripe ones from the plant, it is the most delicious fruit you can ever get.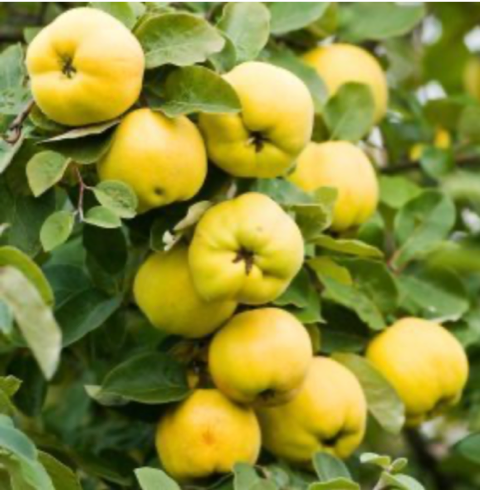 Bunches of quinces, ripe on the trees and inviting to pick,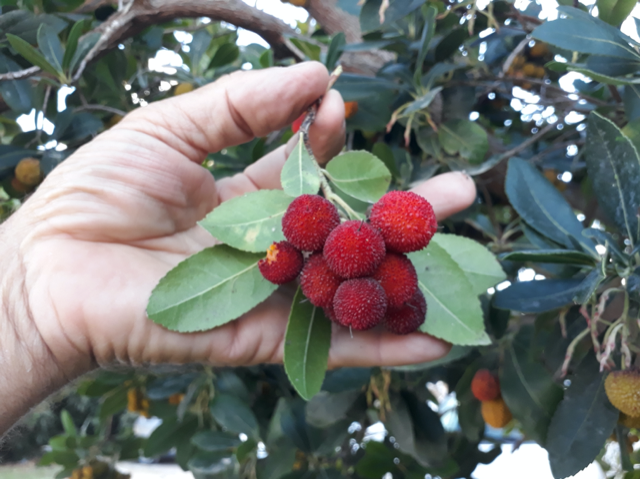 In October, in Portugal , we saw a gem-like fruit that seemed much too beautiful to eat….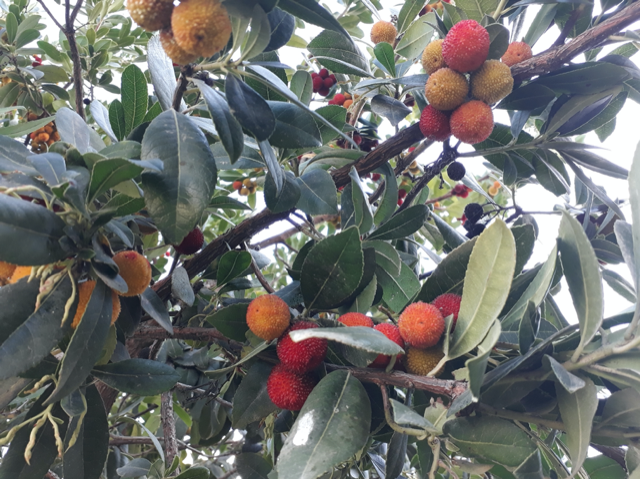 it was the fruit of the Medronheiro (Strawberry Tree).
From November, we walk in the area of the Guadiana river, the border river in the south of Portugal and Spain. Winter is actually a beautiful season to walk. It is pleasantly cool with 15 degrees Celsius.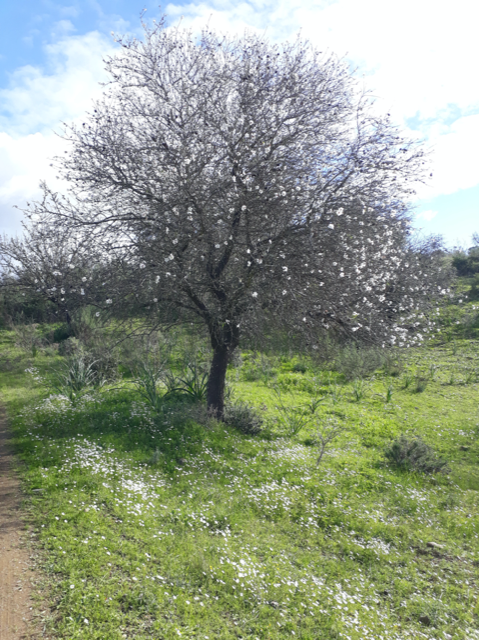 In area around the Guadiana we see lots of almond trees along the roads and in the fields, with plenty of almonds.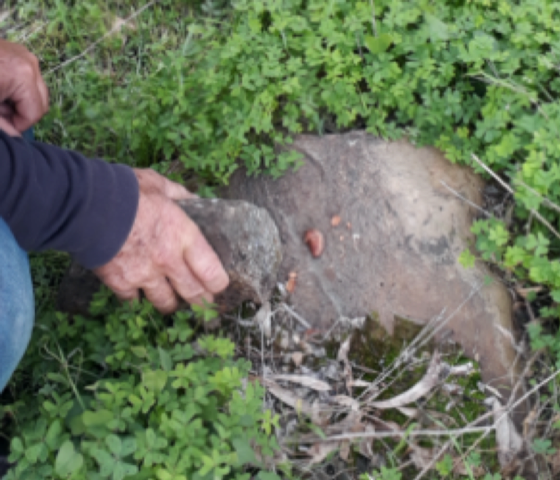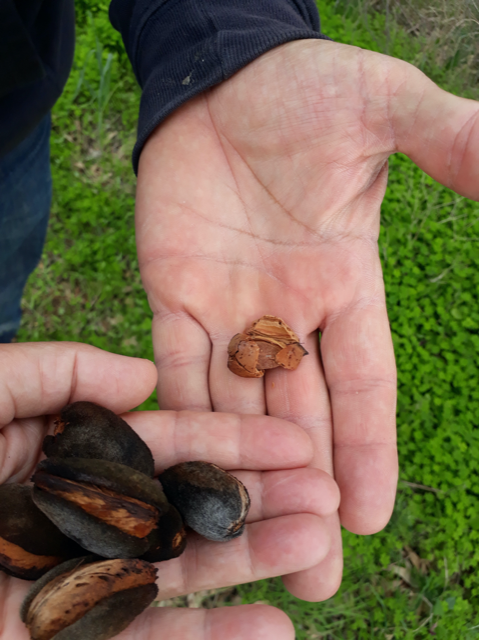 You have to try first before picking them; some trees have sweet almonds, but some bear the bitter ones that you should be careful with.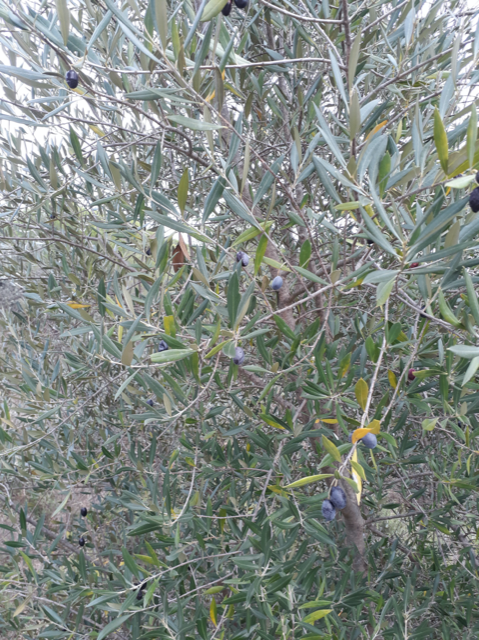 The olive trees were heavy with olives in all varieties.
We met fellow sailors who have produced their own virgin olive oil. It took them three weeks to obtain 2 liters, but: it can be done.
For cooking and making infusions you can find fabulous herbs anywhere.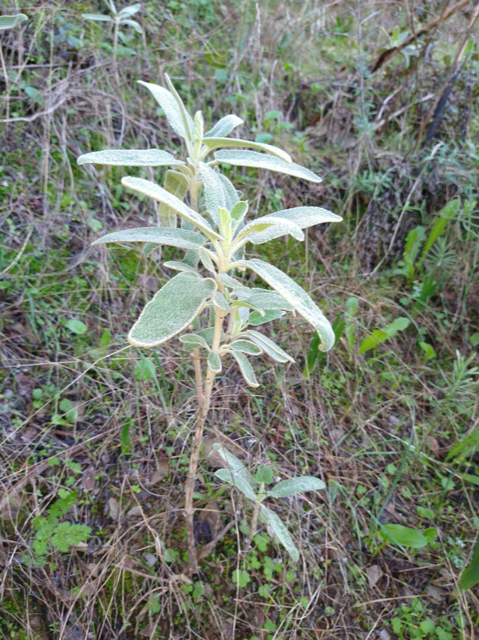 Fresh sage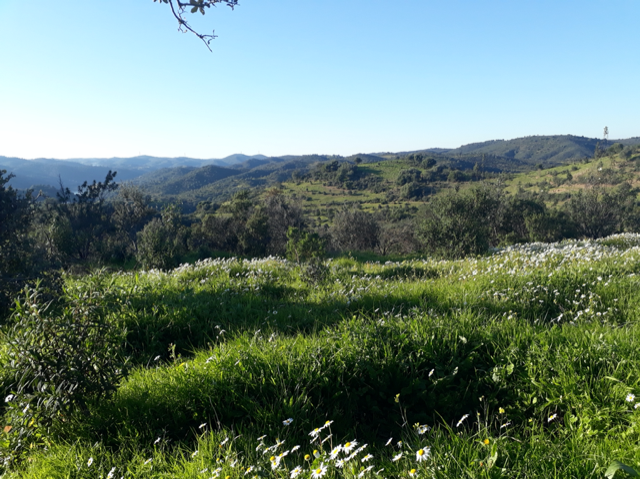 Chamomile
Ever since we got on the Guadiana River, we have been seeing the orange trees, loaded with fruit. Harvesting season runs from September to March, so there is no hurry.
Walking along the Guadiana river, the orange trees invite you to pick a piece of fruit.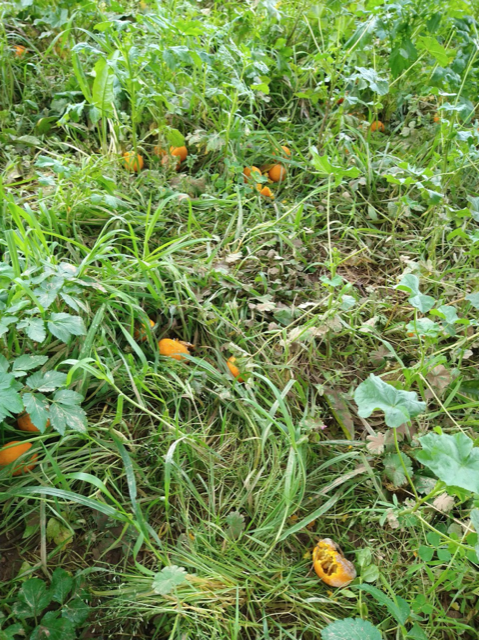 In Februari, after some rainfall, the oranges start falling off the trees. And if no one comes to pick them up, they rot in the fields.
These are the most juicy oranges in the whole world. And water's always near, which is important according to a widespread European fairy tale on oranges. So, in the open fields, we pick and eat as many oranges as we like. We cannot think of a more sustainable way to stay healthy.