It is possible. It is competitive, and it is fast.
Within a year a building is build and ready with 50 care units and daytime activities, aimed at residents who receive care and guidance from the Salvation Army
This building sets a standard in affordable, biobased construction for healthcare.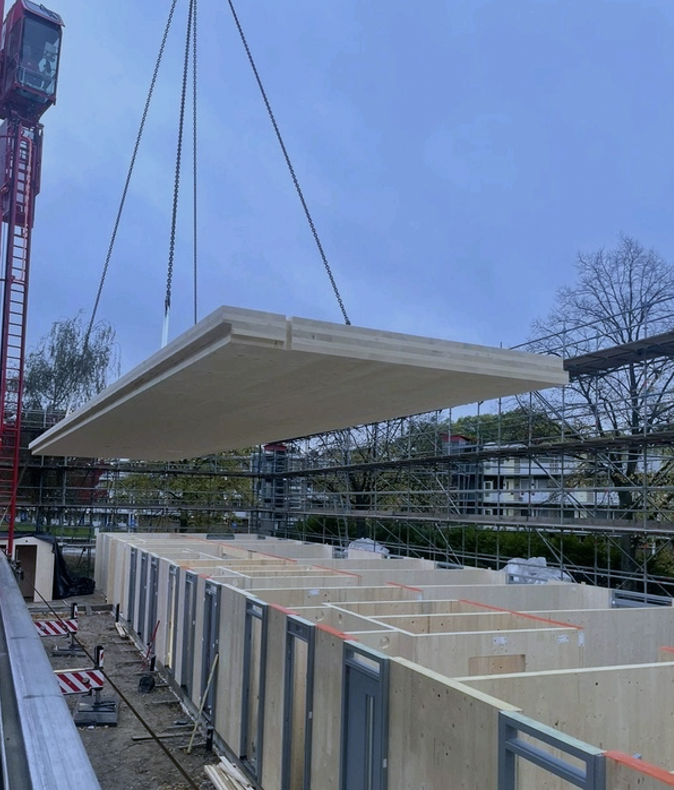 The project is characterized by a high level of innovation and sustainability ambition. For example, the fully solid wood supporting structure (CLT) can be completely dismantled and a high percentage of biobased and circular materials are used, including wooden facade parts made of Dutch hardwood.
The building stores approximately 570,000 kg of CO2 in the wood products used. That is comparable to the emissions are comparable to the electricity consumption of more than 600 Dutch households per year.
The building will be very energy efficient and the majority of the remaining energy demand will be generated on site. Green facades and a green site design also contribute to providing shelter for plants and animals.
Dennis Hauer of the Urban Climate Architects: "This project is the new normal for us. If we built all buildings in the Netherlands in this way, there would be no nitrogen problem for construction. We see that it is possible. We also do not want to build differently and challenge everyone to do the same."