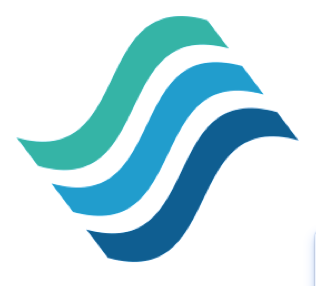 The Clean Wave Foundation is founded as a Dutch charity foundation (Stichting Schone Golf). Its purpose is to strive for zero emissions and use every possible wave to get here.
Over the years, we have seen a growing international interest on the Dutch Sustainable Yacht project and this resulted in the FossilFreeAroundTheWorld campaign.
Donation
All volunteers welcome any donation. We pay the costs to maintain the communication of this project. Please donate directly to:
Schone Golf, Clean Wave Foundation
Rotterdam, The Netherlands
Bank account NL03 TRIO 0788885464
SWIFT/BIC TRIONL2U
The foundation has the accreditation as charity organisation (Dutch: ANBI). Please contact us for tax refunds (Dutch tax payers).
The Team
Peter Hoefnagels is president of the Clean Wave Foundation. He is the skipper of the Ya and the initiator of the fossilfreearoundtheworld campaign.
Environment and sustainability
As "J.Peter Hoefnagels Msc Ma MBA" Peter has advised companies such as Exxon Chemical, Lyondell en E.ON on environmental issues. He learned that both the environment and the companies benefit most from preventive solutions. Later, Peter advised start-ups with a strong social component, including sustainability initiatives.
Sailing as a guideline
Peter became a sailor at the age of eight. He bought an FJ from his first earned money.
He became a sailing instructor and he wrote the renowned 'Het Zeilboek, de Leidraad voor Zeilers' and 'Het Kleine Zeilboek. 'In ever-longer vacations, Peter sailed shorthanded across the Wadden Sea and along the coasts of the North Sea and the Channel. He sailed solo in a 7 meter boat over the Bay of Biscay (to La Coruña and back). In the following years Peter earned his living as a sailor for a few years. As a Mate/Boatswain he sailed a 100 Foot classical lugger from Malta over the Atlantic Ocean to the Caribbean and back. Peter is Maritime Officer All Ships, but he loves to sail anything, from a 10 foot dinghy to a 1000 ft windjammer.
Peter invented a construction that allows large windows to be used in the hull of a sailing yacht. The prototype is known as the "panorama boat". He received a patent for it. This is also used in the Sustainable Yacht 'Ya'. From 2016 to 2018, Peter also was the skipper of the 'Ya', circumnavigating the globe fossil free.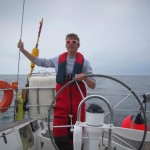 Jasper Stinissen is a sailor and communication strategist at an international bank.
Jasper has been sailing since his childhood. When he was 18 years old, he and his father redecorated a beautiful old gaff rigged 5.5-meter long-span yacht.
He understands marketing, communication, design and, moreover, he understands internet users. Who else do you want to initiate a project like this? He has supported us for many years.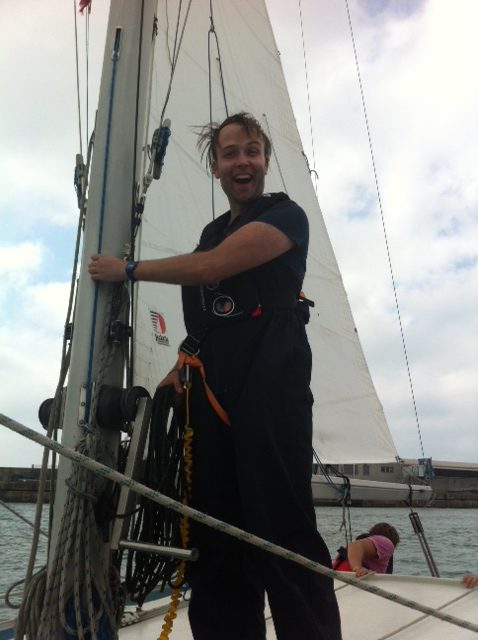 Servaas Frissen is the central man on communication and PR. After his work days at an institute for educational measurement, he can often be found on his catamaran or behind the piano – but never at the same time …

Servaas has a love for everything that sails, especially his fast catamaran. If you ask him, sustainability is a natural part of sailing.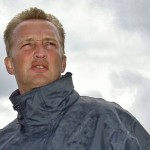 Laurens Morel is one of the few professional sailing photographers in the Netherlands. Visit his website www.saltycolours.com for an impression of his work. In addition to recording everything that sails, Laurens himself is also an enthousiastic sailor, on small and large water, on small dinghies and ocean racing machines. That enthusiasm – together with a broad interest in innovative and sustainable thinking, led him to support the Fossil Free Around the World sailing project.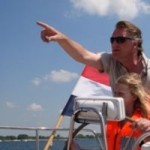 Bert van der Werf is a sailor, so he loves to invent things. He has immersed himself in the most critical aspect of the Sustainable Yacht and that is hydrogeneration, so the dynamos / motors that, in combination with the propellers, have to generate electricity when the ship sails.
If it wasn't for Bert, the Ya wouldn't be where it is today.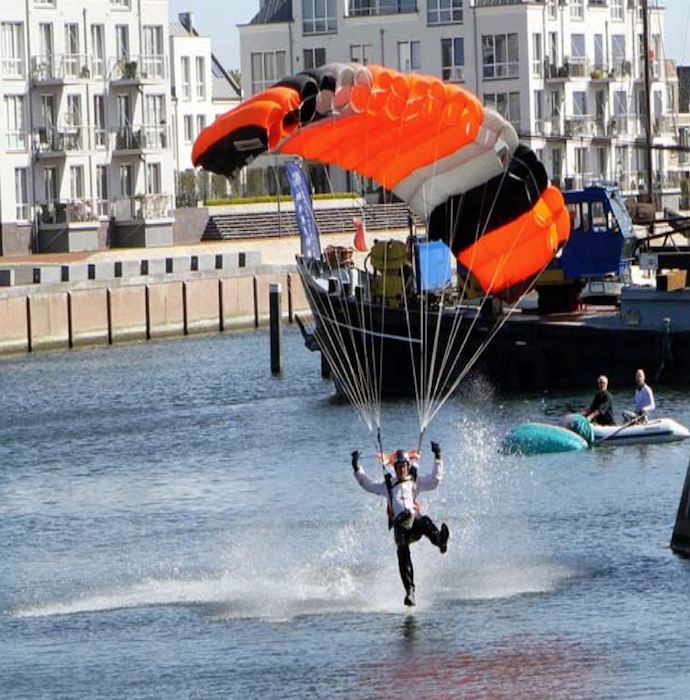 Bart Stolk is a sailor and engineer. He was involved at an early stage in the development of the Ya, to make it an even better ship, and even more sustainable. He is the engineer who also dares to put on his overall. He is also the one who warns us up front if we are too optimistic about new techniques, and then comes up with the best alternative. Even now, while cruising the Ya around the world, he is our support –if not the go-to-guy- for all technical matters.
The photo shown here? That is Bart who came by parachute to bring the champagne for the baptism of the Ya.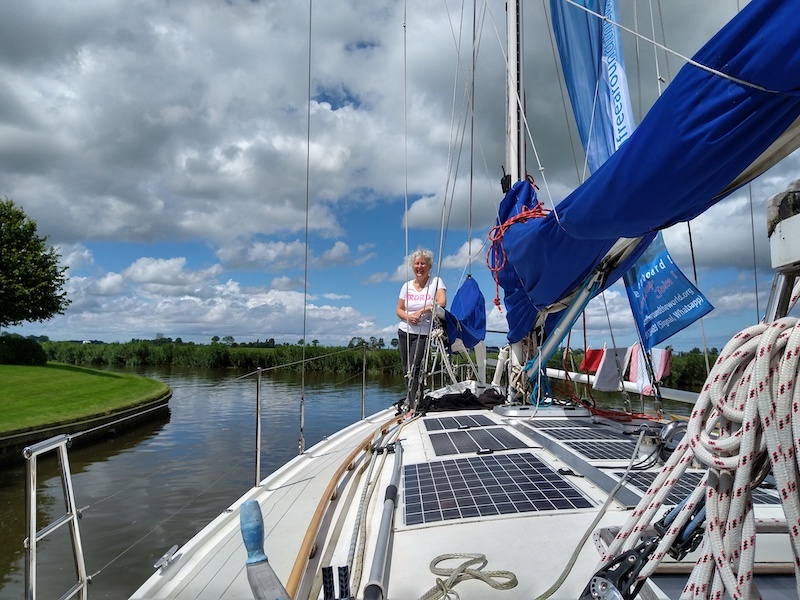 Inge van Berkel has learnt how to sail during childhood. She has been sailing with Peter for more than 20 years and has been the project's 'secret volunteer' from the onset. She has 30 years of experience in (non-)profit organizations. She shares Peter's wish to set an example by sailing, motoring, cooking and navigating, cooling and heating the ship without any fossil fuel. May be it is because she is also a Human Geographer, she has now decided to broaden her horizon and go Fossil Free Around the World.
Interested in volunteering? Contact us: info@fossilfreearoundtheworld.org
Contact us
Easiest is by mail: info@fossilfreearoundtheworld.org
Or through Signal or Whatsapp (or an expensive phonecall): +316 283 44 823.
You get Peter Hoefnagels.
You want to meet the Ya? Check out our Schedule.
Clean Wave Foundation is formally seated:
Schoonoordstraat 12 B
3036 XH Rotterdam
Netherlands Chamber of Commerce: 01146129