Top 3 for the rookies
Check the weather and plan your route on the weather.
So don't bases your planning on an appointment that you made weeks ago and then up against the wind and down against the wind. We have great weather forecasts, so use (one of) them.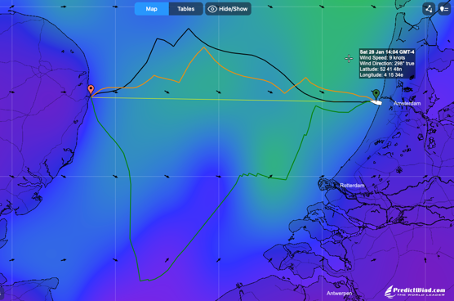 Check https://www.youtube.com/watch?v=C0nx6UOBe58
2. Sail!
When you leave the harbour, you are allowed to hoist the sails, so what stops you to stop the engine and do it. And enjoy the piece and tranquillity.
3. If going on the engine, then go slow
If you go slow, you enjoy the environment you sail through, it saves you an awful lot of diesel, it saves the people around you fine dust in their lungs and cancer, it saves nitrodioxides killing the biodiversity, it gives the sea mammals a less little chance to extinguish, and our next generations get a less unsustainable future.
Check https://fossilfreearoundtheworld.org/why-go-people-so-fast-when-there-is-no-reason-to-it-just-spending-fuel-and-money/
Top 3 for the advanced
1. Consider using an electric drive
Now that you sail more and motor less, and you have learnt to motor slowly, you are ready to consider an electric drive. And, when that is installed, you can easily start cooking electric at once. An induction cooker, a water cooker, a microwave, that is all comfort, and more safety.
Check the Ya as an example: https://fossilfreearoundtheworld.org/the-yacht-2/
2. Exchange your propeller to a variable prop
This saves energy, but you also get more regenerated when your electric engine is switched to the charge mode.
Check https://bruntonspropellers.com/autoprop/ for an example
3. Make energy till you are in balance
It is fun to make your own energy by solar, wind and hydro. It is a special, free experience to be in energy balance all the time. Day by day an extra to life.
Check https://fossilfreearoundtheworld.org/the-yacht-2/#The-(Auto)propellors-and-dynamos