We are on our way on our Fossil Free Around the World-trip! On Ya's first night in Rye, UK, we met Jim Duerden of Mago Merlino and Andrew Simons of Sailink.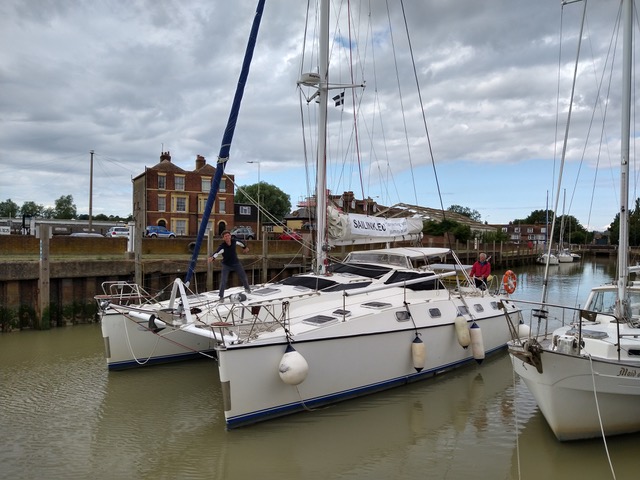 We found out we have mutual friends: the Tres Hombres. Andrew actually works on the new project, the Ecoclipper. During a great Moroccan-style diner to which we both contributed, we discussed our plans for the future. Andrew got the briljant idea to set up a new way of connecting people and places through sailing. He found Jim, a skilled sailing instructor and one of the few to teach on Catamarans also enthusiastic for the project. What could be nicer than travelling from the north coast of France to the south coast of England by sail? They are looking for ways to have a regular schedule so it gets really easy to book for the trip as well. Check them out at www.sailink.eu!
In Rye, to our great delight, we also met with our friend Philip, who sailed with us to Calstock. We'll tell you more in one of our next blogs.