The coast of the Algarve is touristic. And even though we are here in low season, it can be rather busy on anchoring spots. So, when we approached Alvor, we did not really know what to expect. Could we do some slow cruising and enjoy nature?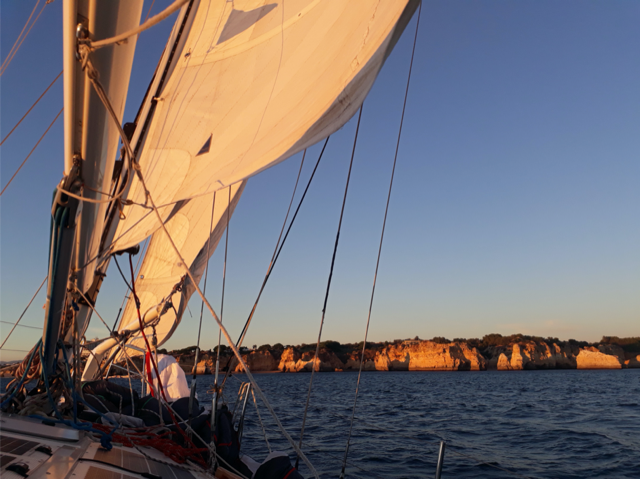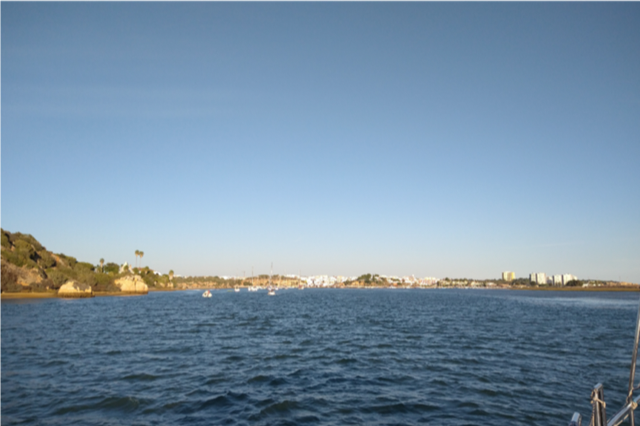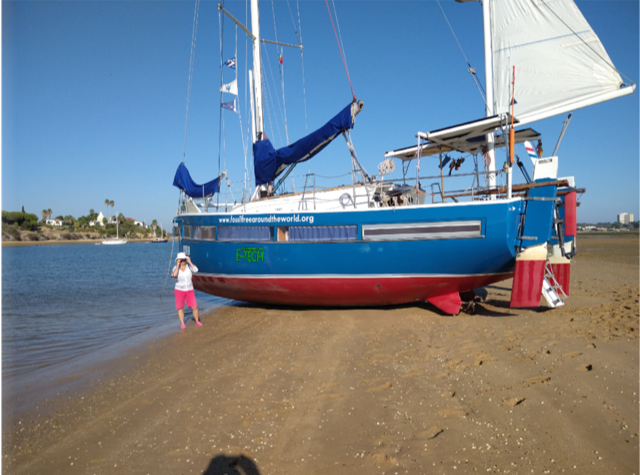 After having found a nice spot on the dry, we started to look around. Lots of people entered the beach on low tide. They were looking around as well. Some of our neighbor-yachties came around to know more on the Ya. But the other visitors of the bottom of the sea got down and started searching. We soon understood why.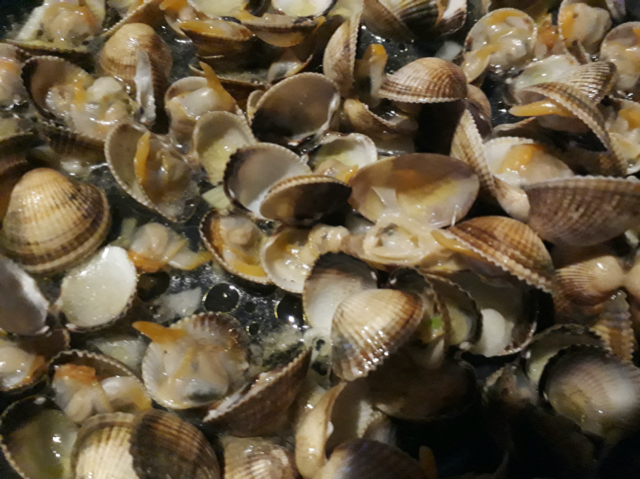 We decided to stay a bit longer and just walked.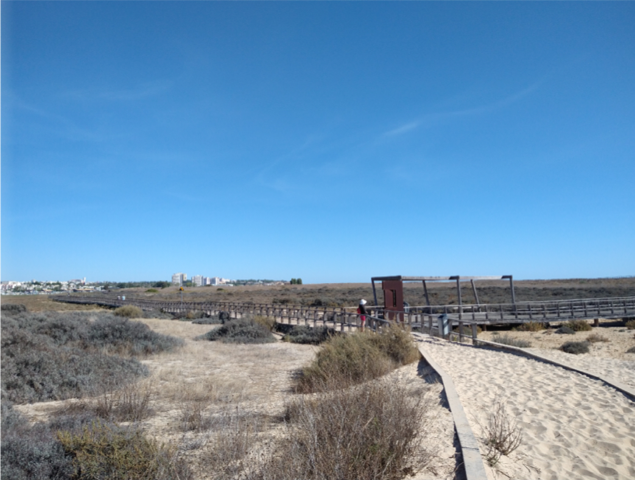 We learned that each spring and autumn, the estuary of the Alvor river becomes a staging post for thousands of migrating birds. It's has been recognized by its designation as a Natura 2000 site, giving it special environmental and conservation protection.
The boardwalk and a cycle and jogging trail through part of the reserve allow all people to see and enjoy many of the wildlife species without damaging fragile habitats by walking directly through them. We saw a heron standing still, looking in the water and, all of a sudden: SNAP, he catches a fish.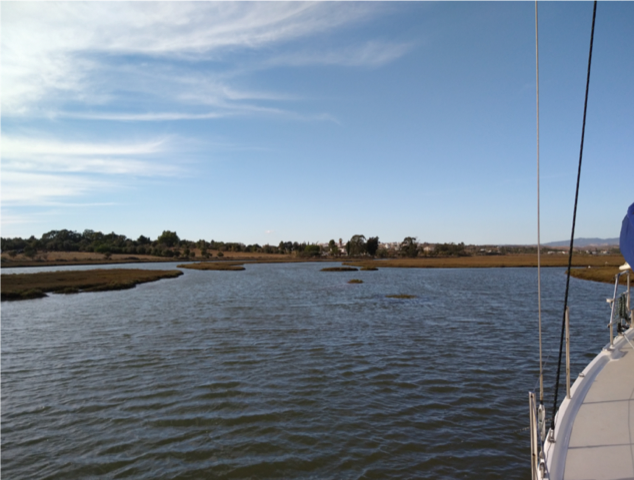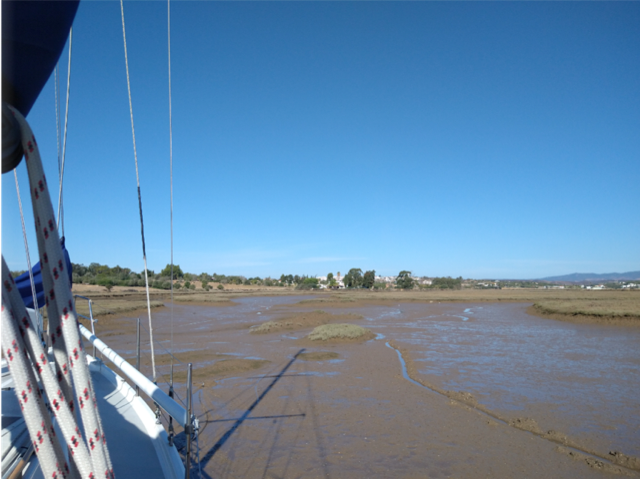 The Alvor Estuary is one of the finest places on the Algarve for birdwatching. And we saw not only the grey and the white herons we were expecting, but also lots of storks.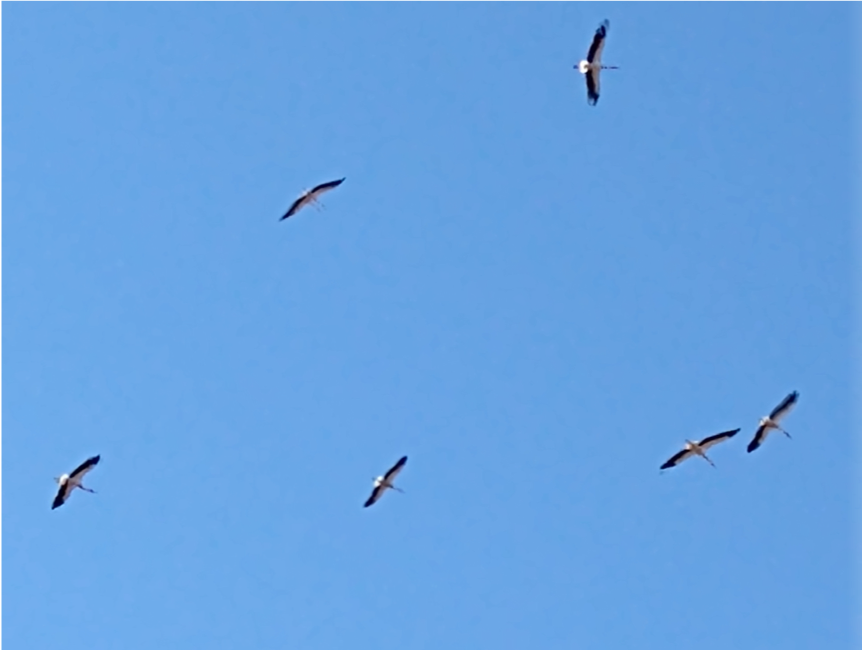 Like we saw in Kent (read our article here) , the gentler farming practices of the Algarve tend to do less damage to wildlife habitats and species than do the modern intensive farming methods employed in other parts of Europe. And so, the farmland in the estuary is also home to many birds.
Very special with this precious Alvor nature preservation area is, that is freely accessible. This area is visited by hundreds or perhaps thousand people a week. They jog, walk, fish, catch clams. While other nature preservation areas are mostly closed tor activities. For example, the Dutch Wadden Sea, two hundred times bigger, has many restrictions to people, and large parts are completely closed to all.
What is the best? What we notice is that the people here, being part of nature, learn to respect nature.
And what about us? We love slow cruising to experience nature.