In South America, fruit, vegetables and snacks like empanadas are sold on the street; in The Netherlands, you hardly ever see this. Time for a change! Saskia's "Loos" brings a variety of healthy organic nuts, coffee, beans and candy to the street. Saskia sells these products from a fossil free cart, without plastic wrappings or bags.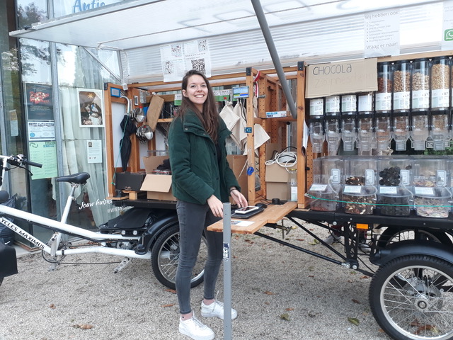 How does it work?
You can bring your own pot or bag, take the amount you want and you pay. Saskia keeps the cart and the dispensers clean; the customers are responsible for keeping their own pots clean. If you don't have pots or bags that you can use, you can buy them with Saskia.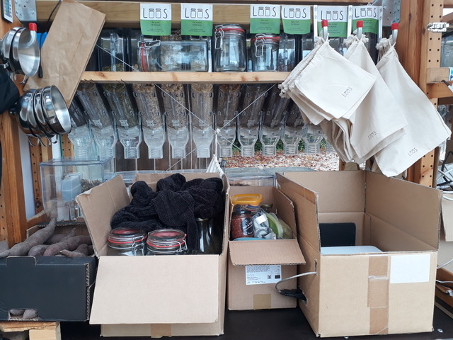 Is the businesscase feasible?
"Loos" started some months ago with nothing but a brilliant idea, the energy and investments of the founders and small loans of family and friends. Volonteers built the cart and until now, all work has been on a voluntary basis. Saskia is very excited about the price they just won: 60.000,- Euro, which allows them to pay themselves their first salaries.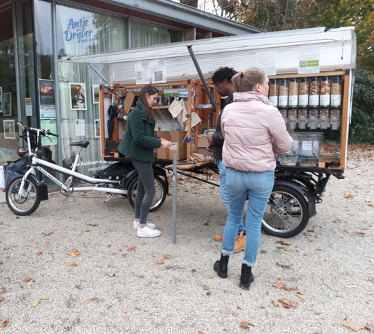 Why is this article on a Dutch initiative, you are in Panama?
Inge found "Loos" because she is on shore-leave to meet with family and friends and also to see how she can contribute to a more sustainable world in The Netherlands.
Comments on this blog? Want to sail with the 'Ya'? Then please mail to info@fossilfreearoundtheworld.org