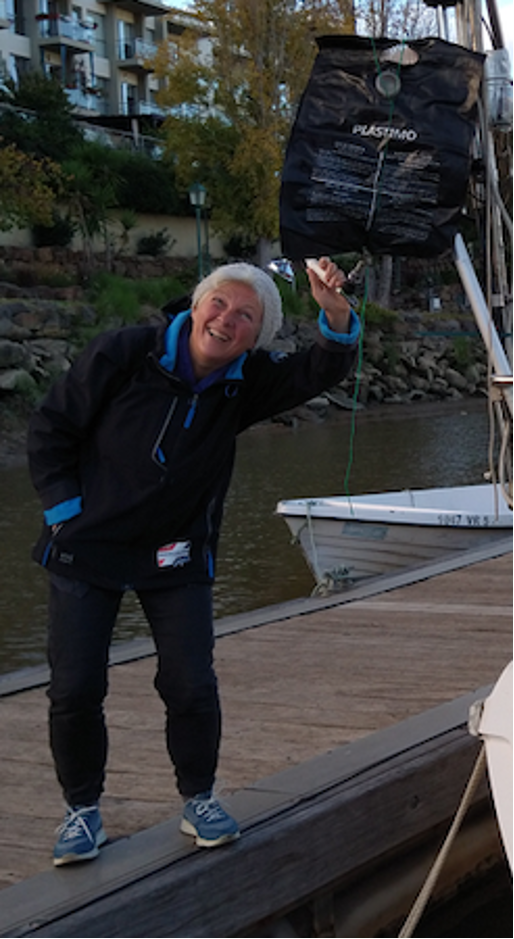 The sun loves the colour black! In a black bag, container, or barrel your water heats up whenever the sun shines. Check the solar water bag. You fill it up in the morning, hang it where the sun can reach it, and in the afternoon, you have a nice, warm shower.
Here on the picture a better shower head is mounted, so the spray is not that drizzly dribble. But still, if you want a real strong shower spray, then connect a hose to it and hoist the bag in the mast (as long as your hose is). The longer the hose, the higher the water, the stronger the spray. Check this movie to see how it works with a 3-meter hose.
By the way, put a drop of chloride or baking soda in it to prevent bacteria growth.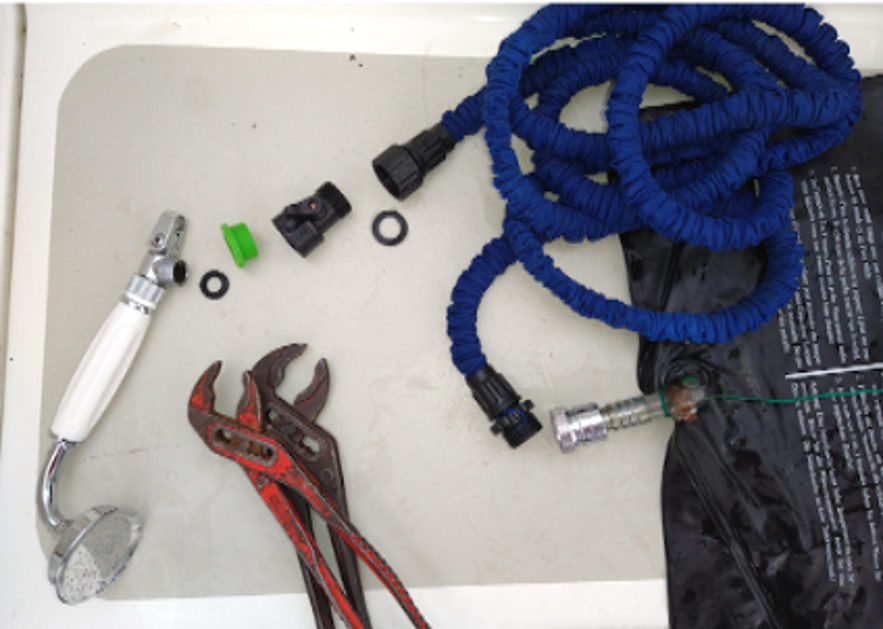 The black bag with standard shower head costs you 20 Euros. The better shower head (with hook) costs 15 Euro and the hose with fittings about 10 Euro. A fossil shower in the harbour mostly costs 1 Euro so your pay back time is 20-35 times. And it makes you independent.
Next week we show how fellow-sailor Jaap made a simple system with a boiler that anyone with a pair of right hands can make.