When we arrived in Columbia, we were planning to sail on the Canal del Dique. We could enter the Canal near Cartagena. Would the bridges would be high enough for Ya to pass through? Would the Canal be deep enough for Ya? The more we read about the Canal, the more intrigued we got.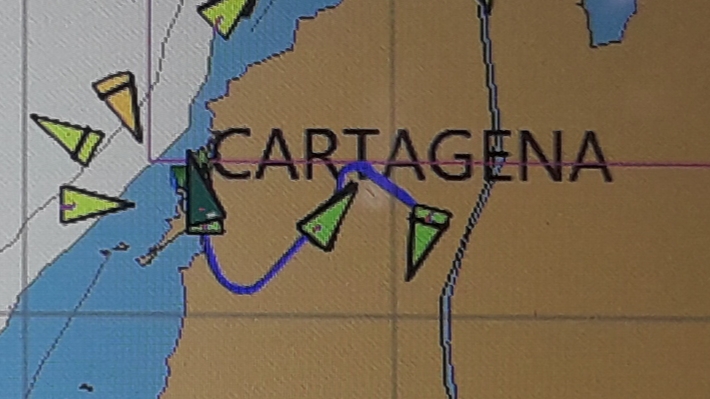 The first agent we consulted, said it would be better not to sail the Canal. It was before the presidential elections and "the levee channel is a little bit disturbed". "Too little depth and too much vegetation" said the second one. Our third agent said she "sent our questions to the maritime officers and that it should not be a problem". So, when we had the chance to ask local sailors, we did. We were lucky to be at the champions' table after the Regatta. "Canal del Dique?" Laughter and unbelief. "Let me know how it goes, call me!" And they explained.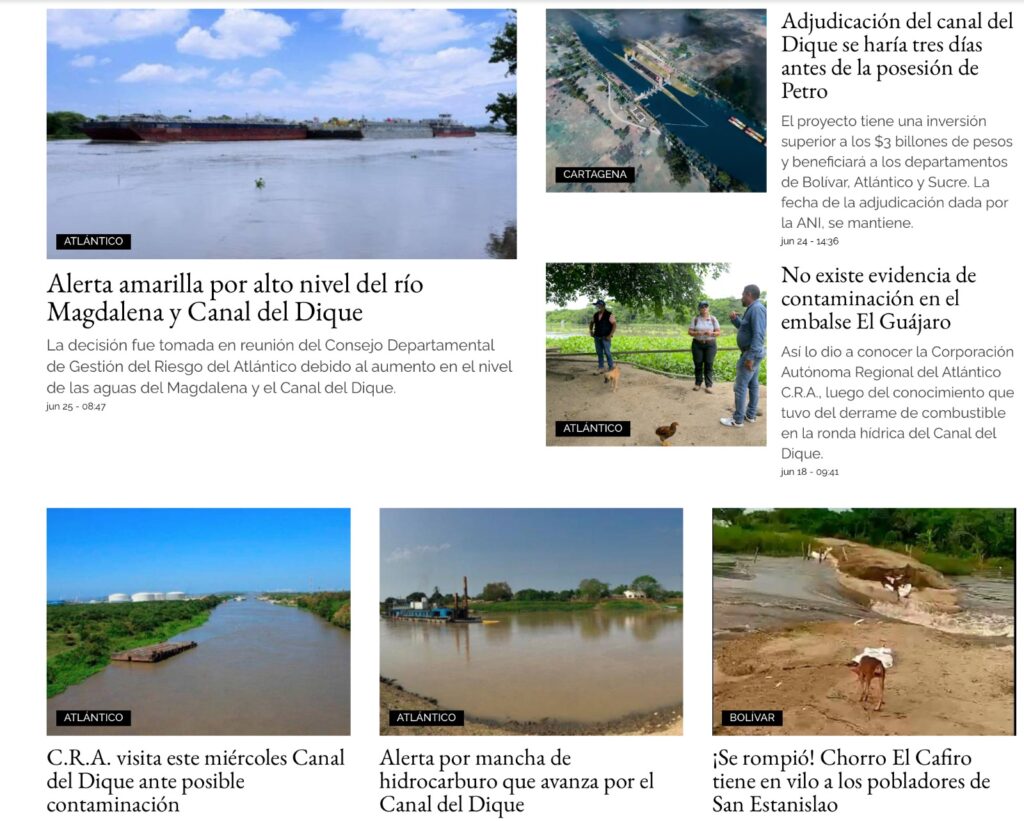 There had been severe rain in the headwaters of the Rio Magdalena. So, there would be lots of current. Also, the vegetation in the river (waterhyacint) and logs would make sailing difficult. Heavily motorized boats can do this. Ya had better not.
But, we got curious about the Canal anyhow. In the Naval Museum we found its history.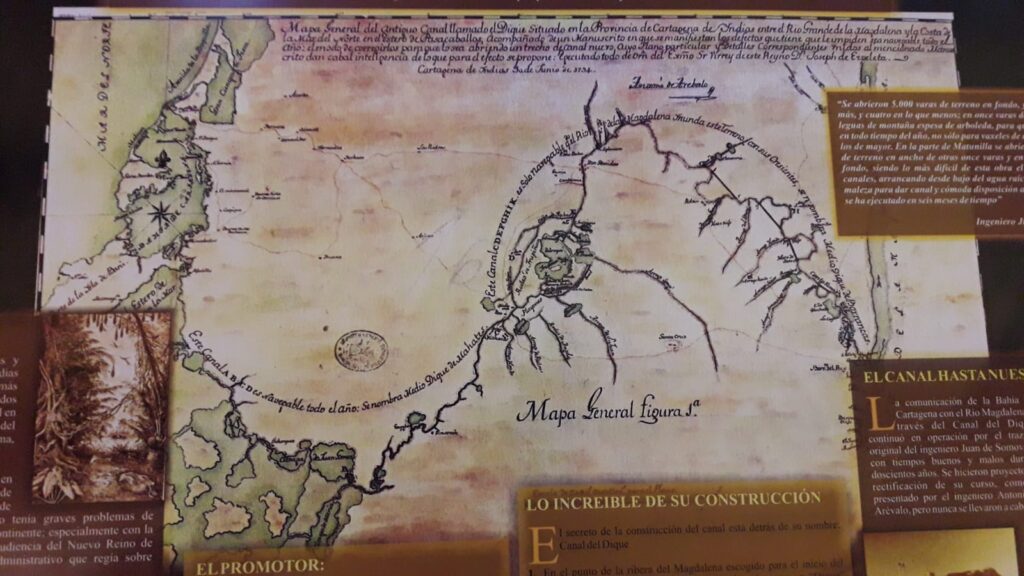 Within a few years, the Canal will be undergoing major works in the years to come. These works will be assigned three days before the new president starts his term. The work is supposed to create over 60.000 jobs, construct two locks, a control gate and interconnection works between swamp and canal. The works will be done along the Canal del Dique from the Magdalena River to the delta of the Caribbean Sea. 
The project intends to regulate the flows and floods, sediments, salt water influx and enable scenario's for adaptation to climate change.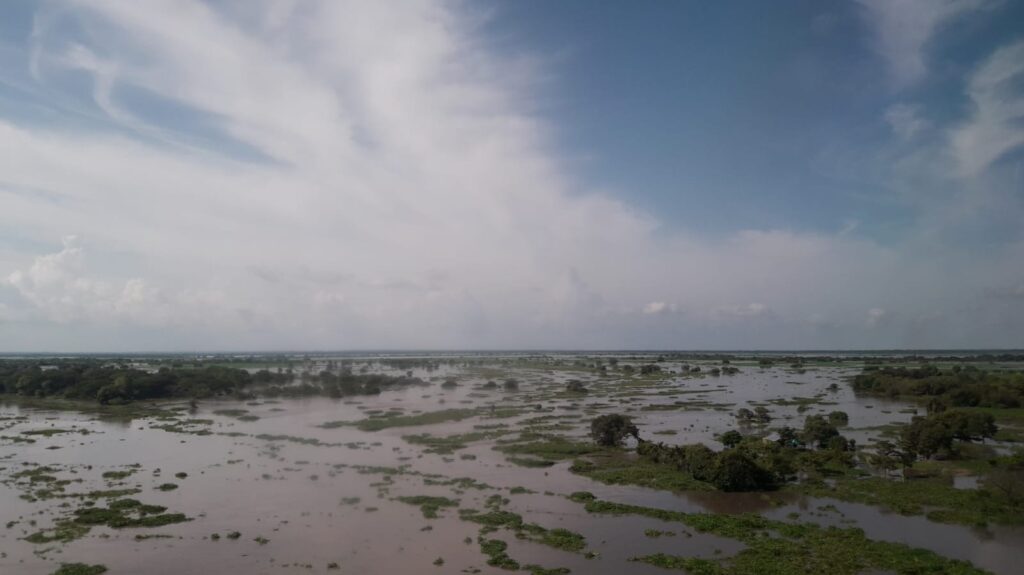 The government organized over 100 meetings, yet there are some who question if these have reached those who need to know. For cargo, the importance of the Canal is immense; 67% of all river transportation is on Canal del Dique. And through the Canal, 92% of the liquid cargo of petroleum products is transported. 
However, Colombia's total petroleum and other liquids production fell considerably in recent years. This was the result of COVID, but also of social protests and attacks by guerilla groups. The protests were targeted against the social inequalities and the environmental damage of the oil industry.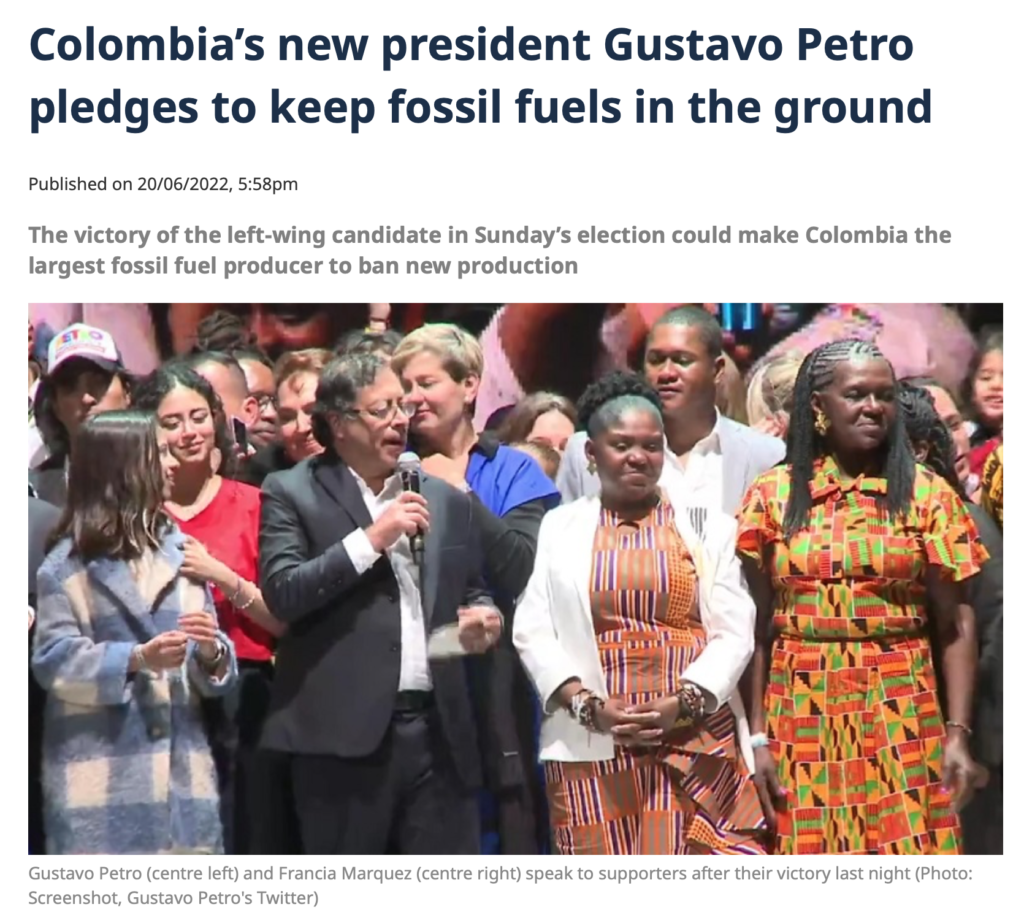 We understand a bit better our first agent when we learn about Gustavo Petro. This newly elected president of Colombia promises to keep fossil fuels in the ground.
We like Colombia. And we wish Colombia and the new President a flourishing fossil fuel free future!
Sources and further reading:
https://www.bnamericas.com/en/news/colombia-gives-green-light-to-us800mn-canal-del-dique-project
https://en.wikipedia.org/wiki/Canal_del_Dique
https://www.eia.gov/international/analysis/country/COL
https://inthesetimes.com/article/latin-gustavo-petro-colombia-fossil-fuels-climate-left-election
https://www.eluniversal.com.co/regional/atlantico/c-r-a-visita-este-miercoles-canal-del-dique-ante-posible-contaminacion-YA6705661
Comment? Sail with us? contact us on info@fossilfreearoundtheworld.org