Plastic is a great substance. It keeps many products fresh and provides great protection against external influences, such as the sun, wind and rain.
Ever since marketers in the 1950s realized that you could produce a lot of plastic if the consumer immediately threw it away, we have a problem, instead of the many solutions that plastic can also offer. The mountain of plastic waste is growing enormously. If only it were on a mountain, then we were lucky! Because a large part of the plastic ends up in the environment. And plastic does not decay, or extremely slowly.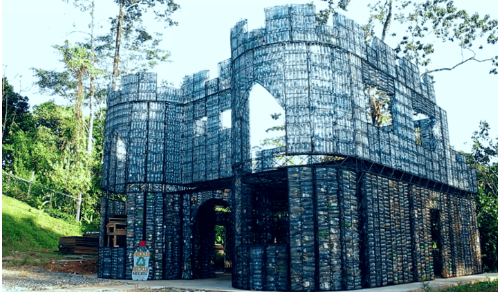 A lot of plastic ends up in animals. Many fish, birds and (sea) turtles check whether it is food, which means that quite a lot of plastic enters their gastrointestinal tract. That becomes soft and often intertwined, making it more difficult for them to eat and digest their food, and therefore die.
When the plastic gets smaller, the size of invisible plastic particles, it spreads in all plants and animals. Including us. Did you know that on average you take in the weight of 1 credit card per week? The larger part we breathe in, the rest we swallow through food. Much of this plastic does not leave the body. It disrupts the hormones and makes you less fertile. Plastic reduces the functioning of the autoimmune system, which makes it easy to get all kinds of ailments and to die more easily from, for example, a strong flu.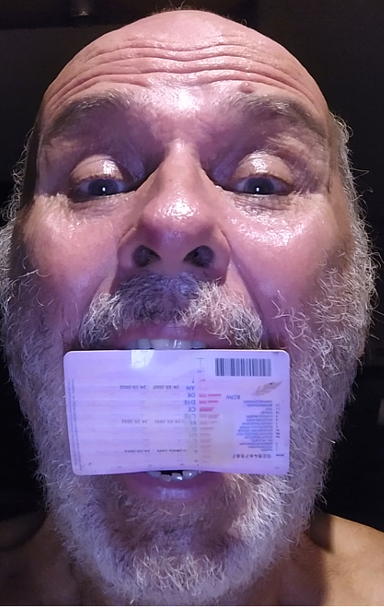 Don't believe in technology or government.
Don't believe in incinerators. A lot of plastic is difficult to burn. Many plastics release toxic substances if the temperature is not extremely high. Some plastics, such as PFAs, are almost impossible to burn. PFAS will never decay and this substance will become more and more common in everyone in the body.
Don't believe in recycling. There are far too many types to sort. And even worse, they are often combined within 1 package, often even fused in layers. The only thing that is possible is to heat the various plastic waste to about 80 degrees and then deform it.
Don't believe in law. Legislation is now being made in the European 'Green Deal' to ban substances, but the Plastic Lobby in Brussels is too strong. The main principle will remain that new substances may enter the market. Instead of the principle that new substances may not enter the market unless it is proven that they do not cause environmental damage.
Do believe in yourself
It is good for your health and that of everything that lives on Mother Earth.
Of course you don't buy plastic tableware. Ban plastic straws and buy bamboo or pasta straws instead (yes, pasta!).
Buy what you need. For example, a Fairphone seems more expensive, but it can be repaired by yourself and it will last at least five years. That is 1 or 2 years longer than most other mobile phones.
Use wooden pegs. Slightly more expensive, but much more durability. You can easily and cheaply buy wooden clothes hangers on the second-hand market or reuse shop. Cheaper and more durable than the plastic variant and ultimately cheaper.
Believe in reuse.
Reuse plastic bags. You take them with you in a dishwashing machine and wet bags stick nicely to the tiles above the counter, where they dry.
Screw a large box to a wall and throw packing material in it. You can easily reuse it (also nice for Sinterklaas surprises).
Put a sticker on your mailbox that you don't want any advertising brochures.
Shopping
Close your front door with an empty shopping bag with your empty bottles, but also some plastic bags. You can put your new groceries in there, such as your vegetables, fruit, and so on.
Do you see a striking amount of packaging on a product that you want to buy? The simplest is not to buy the best. But a good second option is to ask the seller or cashier in the supermarket where you can leave the waste. Then you leave all the plastic packaging there. If this happens regularly, the management is not happy because disposing of waste costs a lot of money.
Going out?
Before you close your front door, bring your refillable water bottle. Saves you money too.
If you are away for a bit longer, bring your own food. That is a better, healthier and much more plastic-free alternative than the packed snacks you can buy in gas stations along the way. And it saves you a lot of money.
If you order water in a cafe or restaurant, say that you want the water straight from the tap in a glass. Say that you are happy to pay for it, but not for a plastic bottle of water. This works very well in Western countries. It works astonishingly better in Latin America, because there the people have learned to sell plastic bottles, while every restaurant or café has separate large barrels with drinking water.
Cheers!